IATA Global Fes Cargo Member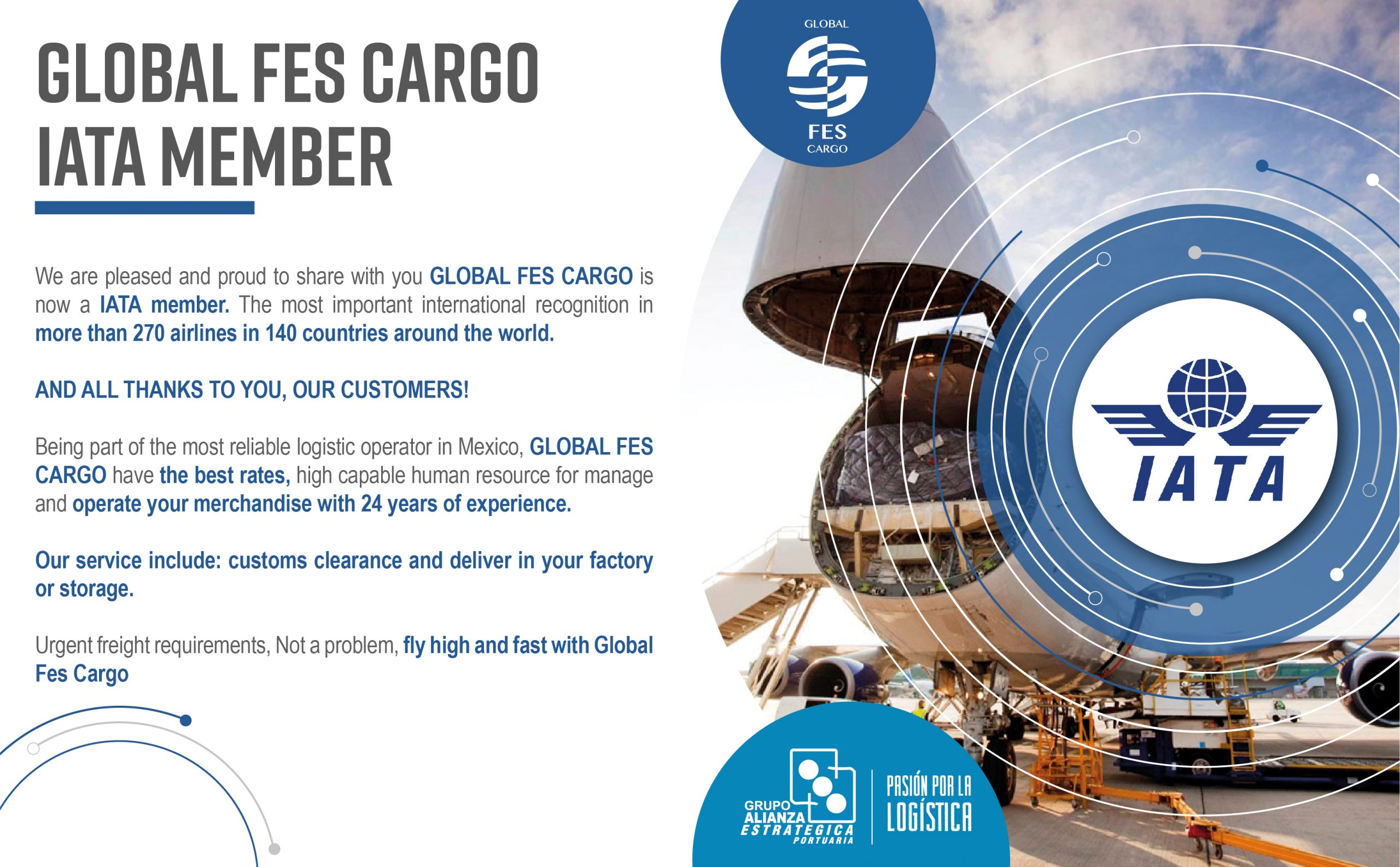 With more than 25 years of experience, leading must of the logistics schemes now being used in our day by day foreign trade in our country, GLOBAL FES CARGO services not only include the best consolidation and forwarding of ocean freight, warehousing, distribution and customized logistic solutions, but the highest technology. When shipping with GLOBAL FES CARGO you are in the best hands.
GLOBAL FES CARGO . . . YOUR PEACE OF MIND!.
SERVICES
---
Import and Export
---
Seaway
---
Cargo Project
---
Customs Broker
---
Satellite Security
---
Inland Transportation
---
Storage and Distribution
---
Air cargo
---