Bridgestone ventures into the segment of cranes and ports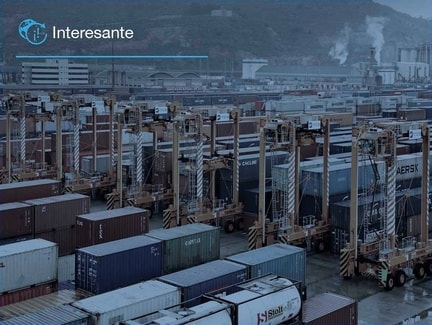 ---
Interest 03/05/16
In an interview with T21, René Rodríguez, Agricultural and OTR Bridgestone Mexico's Manager said that this new offering focuses on solid and pneumatic tires, in this last category ventures products that would be offered to the customers of port terminals, for the cranes that move containers on patios.
Incase of the products which will be direct to the ports, Bridgestone has its tire model J-LUG, which is a pneumatic tire of conventional construction that will have the most common measures for the cranes operating in ports.
In the terms of the conditions offered by these enclosures to the products, Rodriguez said that the technology employed allows the design of floor band, where the compounds are favoured which are combined to have a greater resistance to perforations, tearing, heat; elements that translate into a longer life of the tires.
Based on the explained, attention to customers, port operators and craines users, It will be given through the current dealers that ready form part of the distribution network of Bridgestone which were participating in this market, but that did not have this brand, but their competitors product.
In the estimate of the firm, between five and 10 current distributors of Bridgestone will be integrated into the marketing of such products.
Another type of customers that are already looking for Bridgestone, are those who were already clients of the tire line business and those that will be offered to an introduction price of the product to go forward in the market.
Original Source: mexicoxport.com